COMPATIBLE FLOWMETER ELECTRONICS

EO ELECTRO-OPTIC ENCODER AND CABLE FOR PD METERS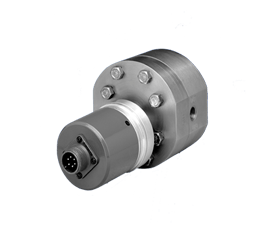 EO ELECTRO-OPTIC ENCODER AND CABLE
The EO System delivers a high resolution output when used with Flow Technology positive displacement flow meters. Resolutions as high as 630,000 pulses per gallon (166.45 pulses/cc) may be obtained with the EO system when used with a Flow Technology flow meter equipped with the Optical Interface option.
Modular design makes the system easy to install and maintain. The high resolution enables Flow Technology PD meters to be used on closed-loop control systems that must react quickly to small changes in flow rate. The EO System provides accurate monitoring of high-viscosity fluid dispensing, where the fluid is traveling at low flow rates or batched in very small quantities.
Some of the flow measurement applications include hydraulics, polymers, polyurethanes, plastics, adhesives, additives and coatings. Industries served include automotive, chemical, food, and pharmaceutical.
QUICK SPECS
High Resolution and Accuracy
Modular Design
Patented Interface with Flow Meter
TTL Compatible
Single Channel or Quadrature Output Options
Ideal for Automotive, Chemical, Food, and Pharmaceutical industries