Flow Measurement Technology for Electric Vehicles
Electrification and hybrids are coming to all areas of transportation.  Consider that in the last few years the range includes: personal passenger vehicles such as cars, light trucks motorcycles and rideshare vehicles; Class 4-8 commercial trucks; public transportation vehicles including buses, trains, ferries and trolleys; even to hybrid construction and mining equipment including backhoes, skidsteers, dozers, shovels and wheeled loaders.
It seems that no moveable equipment is exempt from moving away from internal combustion. Flow Technology is providing flow meters to meet these demanding applications based on our expertise in the Automotive and Aerospace markets.  With almost 60 years experience behind us, we have the right products with high accuracy to meet the challenge.
Flow Technology is involved in all aspects of thermal management of these systems, including HVAC; cooling systems for power electronics, electric motors and drives as well as batteries.  We also supply meters for the hydraulic systems on larger vehicles.  Whether it is for on-vehicle use, the dyno lab or component R&D, we have the right flow measurement technology for you.
APPLICATIONS AND FLOW MEASUREMENT TECHNOLOGY
| APPLICATION | TURBINE | ELECTROMAGNETIC | ULTRASONIC |
| --- | --- | --- | --- |
| Heater Cores | Yes | Yes | < 80° C |
| Refrigerant | Yes | No | Maybe |
| Compressors | Yes | No | < 275 psig |
| Heat Exchangers | Yes | Yes | < 80° C |
| Batteries | Yes | Yes | < 80° C |
| Inverters | Yes | Yes | < 80° C |
| Motors | Yes | Yes | < 80° C |
| Braking Resistors | Yes | Yes | < 80° C |
| Air Brakes | Yes | Yes | < 80° C |
| Hydraulics | Yes | No | < 275 psig |
| | | | |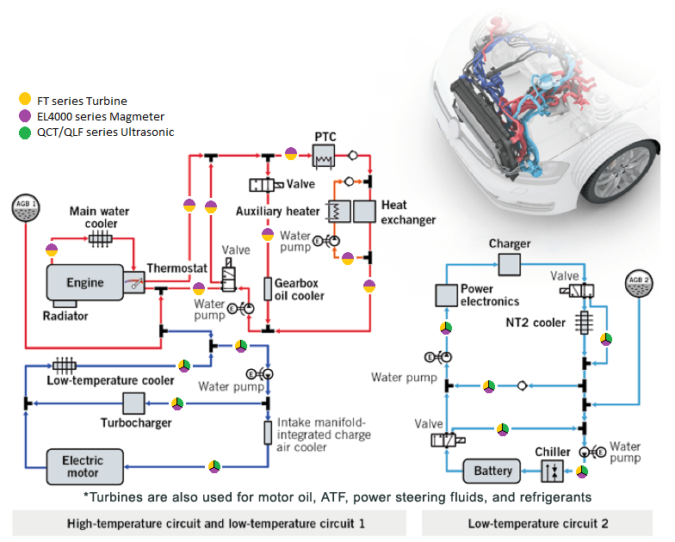 THERMAL MANAGEMENT - COOLING CIRCUIT IN A HYBRID ELECTRIC VEHICLE
This diagram is representative of the types of cooling circuits seen in electric vehicles and hybrid vehicles. On larger vehicles such as Class 8 trucks, you will also have inverters, electrified axles and transmissions, as well as dynamic braking components. Thermal management of these systems is critical to R&D for the long-term life and performance of those components.
Electric motors have high efficiency but generate considerable heat dependent on the required torque and speed. This diagram shows both low and high temperature circuits, and indicates by color where suitable FTI Flow Technology meters may be used.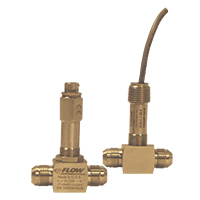 TURBINE FLOW METERS
Broadest application range and highest accuracy. Used on all fluids including DI-based coolants and gases.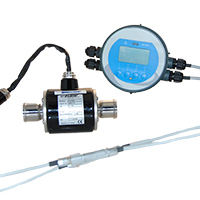 ELECTROMAGNETIC FLOW METERS
Used on all water-based, conductive fluids. This technology has the lowest pressure drop and no moving parts.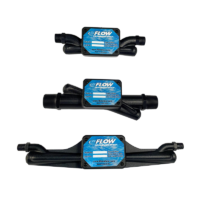 IN-LINE ULTRASONIC FLOW METERS
Cost-effective option for moderate applications with pressures up to 275 psig and temperatures up to 80° C