Major Appliance Manufacturer Selects Flow Technology for Water Consumption Testing Program

A major appliance manufacturer has chosen Flow Technology's QCT_PA12 Series inline ultrasonic flow meter for testing water consumption in appliances. The QCT_PA12 Series flow meter is an excellent choice for non-intrusive, zero maintenance flow measurement.
Flow Technology will provide over 150 flow meters in 1/8-inch and 1/4-inch sizes for the testing program. The flow meter was selected for its high accuracy and repeatability over the flow range, as well as being a cost-effective solution for a large scale project.
Water is too important to waste. High quality instrumentation like the QCT_PA12 Series flow meter is necessary to develop the next generation of high-efficiency appliances in order to reduce the global environmental impact. Efficient appliances use 10-50% less energy and water than standard models, according to the US Environmental Protection Agency. In addition to reduced water usage, high-efficiency appliances can save in utility costs.
The QCT_PA12 Series flow meter is a rugged, reliable, and lightweight instrument ideal for low viscosity liquid applications across a wide range of industries. The meter is made from Nylon PA12 (USP Class VI compliant), has no moving parts and nothing in the flow stream to cause an increase in pressure drop. It is for line sizes up to 2 inches.
Examples of additional low viscosity liquid flow measurement applications include: Water treatment for boilers and cooling towers; reverse osmosis systems; high purity filtration systems; and process water.
Ask to speak with a Flow Technology flow measurement expert to learn how the QCT_PA12 inline ultrasonic flow meter can meet your application needs.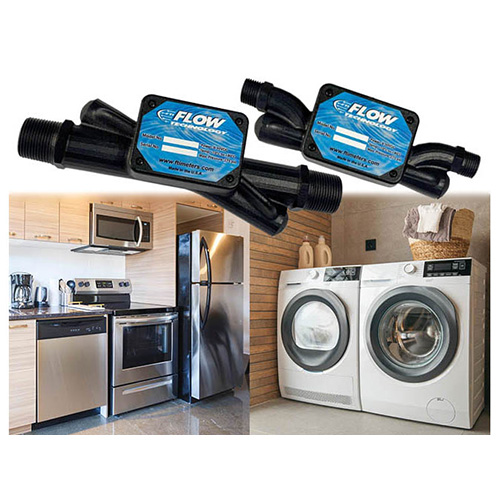 About FTI Flow Technology
With over 50 years of flow measurement experience, FTI Flow Technology LLC maintains the highest standards of quality in its design, manufacturing and service. Its product line includes a wide range of turbine, positive displacement, electromagnetic, and ultrasonic flow meters; flow calibrators, flow controllers and ancillary electronics. Typical applications are found in the aerospace, automotive, industrial, metrology, oil & gas, and sanitary markets. In addition, the company maintains one of the world's largest primary standard flow meter calibration laboratories, and provides complete flow meter calibration, service and repair. FTI Flow Technology LLC is registered to ISO 9001 & AS9100, accredited by NVLAP, and has calibration conformance to ISO/IEC 17025, MIL-STD-45662A and ANSI Z 540.