Flow Technology Introduces Visual Link Turbine Flow Meter Programming Software

PHOENIX, Ariz., — Flow Technology, Inc. (FTI), a leading manufacturer of precision flow measurement instruments, systems and calibrators, today announced the release of VisualLink™ flowmeter programming software. Designed for turbine flowmeters employing FTIs high-performance LinearLink® and LinearLink® Temperature Compensated Interface (TCI), the new software simplifies flow meter programming and eliminates the need for manual calibration data entry.
With the Windows® 2000/XP-based VisualLink software, flow rate data points from FTI .SAV flowmeter calibration files can be uploaded directly to the LinearLink and LinearLink TCI systems. Users are relieved of typing complex calibration information into a personal computer (PC), and then downloading the data to their flowmeter electronics. The software also makes it easy to arrange units of measure and header information when programming a flow measurement system.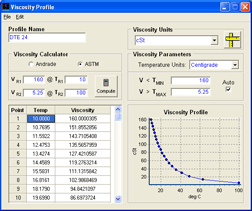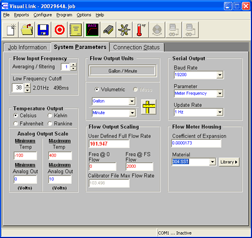 According to Flow Technologys product manager, Rex Mann, VisualLink is a valuable, timesaving tool for users of the advanced LinearLink and LinearLink TCI solutions. "The VisualLink software provides greater flexibility for configuring a turbine meter-based system, and does away with programming errors resulting from manual entry of calibration data," said Mann. "On request, Flow Technology customers can receive an electronic. SAV file of their flow meter calibration data for use with the VisualLink software to program the LinearLink or TCI units. Future plans are to allow customers access to download their flow meter calibration files directly from our website. Unlike other manufacturers programming software, with VisualLink, theres no need to type in a long list of calibration data points."
Designed for use with all types of turbine flowmeters, the LinearLink is a high-performance system that redefines the methodology for optimum linearization. Based on measuring the time between turbine rotor blades, the LinearLink can output "real-time" corrected K-factor flow data in 10 mS, with an accuracy of +0.1% of reading over the full repeatable range of the flowmeter. This wide turndown is made possible by a unique approach that enhances resolution in the low flow range of the turbine flowmeter where linearization is critical.
The LinearLink TCI represents a new, sophisticated electronics platform for flowmeter linearization and viscosity/density correction. Intended to meet the demanding requirements of the aerospace, automotive and process manufacturing industries, the LinearLink TCI provides significant improvements to flowmeter accuracy—even under extreme temperature conditions. Its unique design combines, in a single instrument, temperature compensation with linearization, signal conditioning, user-selectable outputs and a wide input power voltage range. The VisualLink flowmeter programming software can be downloaded free of charge from the Flow Technology website (www.ftimeters.com).