COMPATIBLE FLOW METER ELECTRONICS

FLOW METER PICKOFF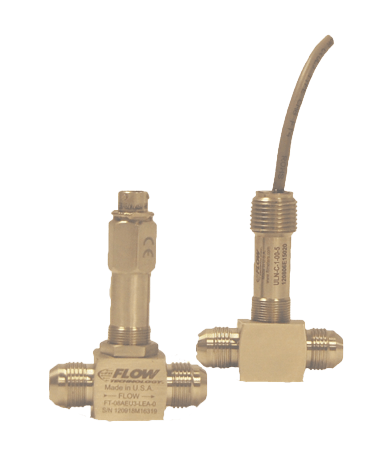 MICROLINK SMART PICKOFF
FTI's microLinK pickoff may be the world's smallest & most compact temperature/viscosity/density compensated linearized CANbus turbine pickoff: It may be micro but it has mega capabilities!
The microLinK includes a configurable linearized flow pulse output (mass or volume), a CANbus output providing access to all process variables & totalizers and a 0/4-20mA linearized flow output. Up to three fluid density/viscosity profiles can be stored in microLinK enabling the user to seamlessly switch between fluids on the fly using CANbus communications.
The microLinK is easily configured using and all data is available using Windows®-based Visual LinK™ programming software.
QUICK SPECS
Micro packaging – weighs only 65 grams
Wide operating temperature -40°C to 125°C standard
Enhanced RF amplifier design
Advanced averaging capabilities
Viscosity, temperature & linearized pulse output
CANopen in accordance with CiA 301 v4.0.2
3 user configurable fluid viscosity/density tables
Solid state temperature sensor with direct digital output
0 to 5000 Hz user-defined frequency output
Analog output, 4-20 mA or 0-20 mA for flow rate
Fast response time < 20mS plus period of input pulse on corrected volume/mass output
PDO information available over CANbus at access speeds up to 20mS
(mass & volume rate, temperature, frequency)
Visual Link™ compatible including diagnostic portal
Diagnostic capabilities